Reconstruction of the architecture of the Solar Complex
  The results extended architectural studies of this complex carried out since 2002 have provided grounds for a tentative reconstruction of the Solar Altar assuming there was the presence of an offering table and two obelisks or simply just an offering table on the altars platform.
  Progressing research and restoration work on the Solar Altar in the Temple of Hatshepsut in Deir el-Bahari has been part of a broader program carried out by a team from the PCMA UW on Queen Hatshepsut's funerary temple complex since the 1960s. The author in her capacity as Chief Architect of the mission has concentrated for the past two years on the examination of the evidence leading to a theoretical recon­struction of the Sun Altar within the frame­work of a wider study of the temple's Solar Cult Complex. The author reconsid­ers the architectural and egyptological data in support of the proposed reconstruction of the Sun Altar, which is dated to the New Kingdom and is the biggest monument of its kind known from Ancient Egypt.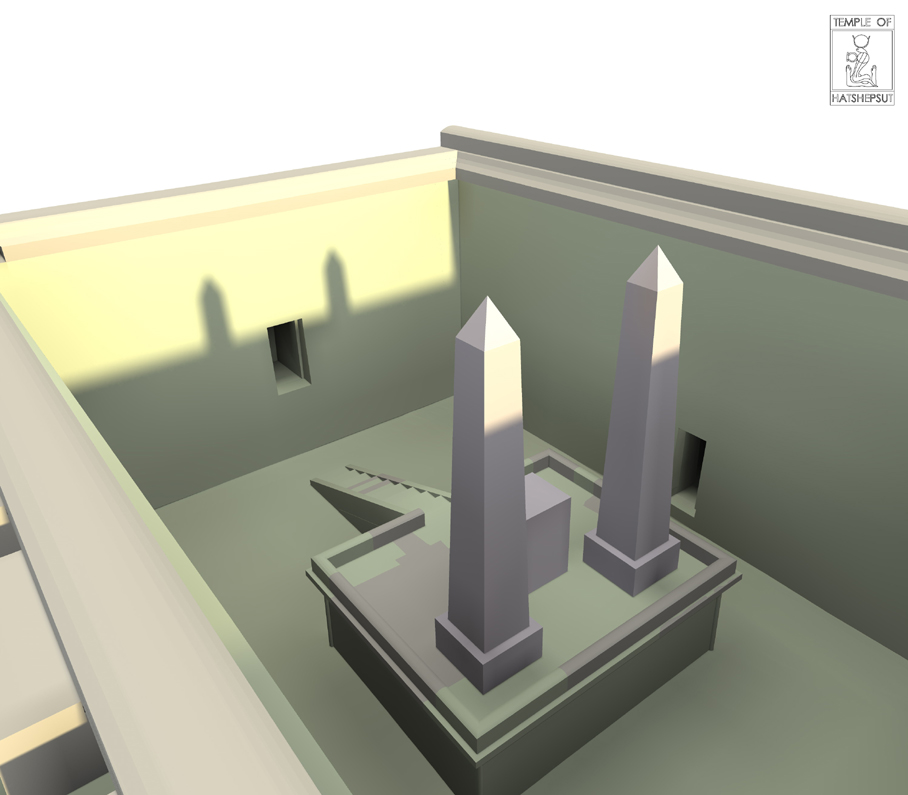 Bibligraphy:
Dziedzic, T., The Solar Altar in the Hatshepsut temple at Deir el-Bahari, Polish Archaeology in the Mediterranean XXII (Research 2010) (2013), pp. 635-649. ♦

---
Project supervisor: Teresa Dziedzic
Contact: teresa.dziedzic@pwr.wroc.pl
---
---
Egyptological projects | Archaeological project | Conservation and architectural projects | Field reports | History of research