Map of destructions of the Hatshepsut Chapel
  One of the very important projects, which was accomplished in the Hatshepsut Chapel, was the architectural and conservation documentation. A meticulous map of destructions of the Chapels inner walls was prepared.These drawings are the basis for the future Project of Conservation of the Royal Mortuary Cult Complex.
  Several types of ancient mortars were noted. In many cases the form of the blocks was completed with mortar in places where the block had been destroyed. There are also different types of mortars, plasters, white mortars and polychrome used during the Coptic period.
  The map of the destruction of the Chapels inner walls will allow us to estimate the necessary types and amount of conservation works needed in future.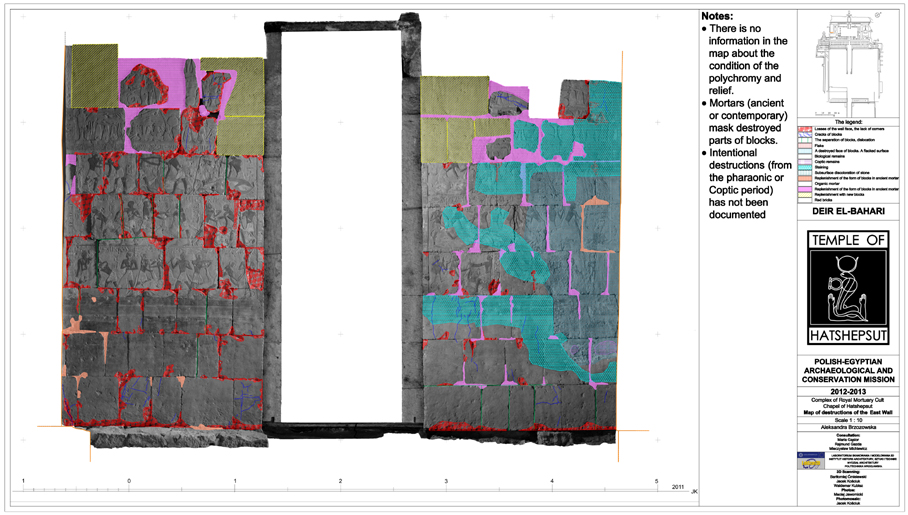 ---
Project participants: Teresa Dziedzic, Aleksandra Brzozowska, Mieczysław Michiewicz, Rajmund Gazda, Maria Lulkiewicz, Maria Gąsior
Contact: teresa.dziedzic@pwr.wroc.pl
---
---
Egyptological projects | Archaeological project | Conservation and architectural projects | Field reports | History of research